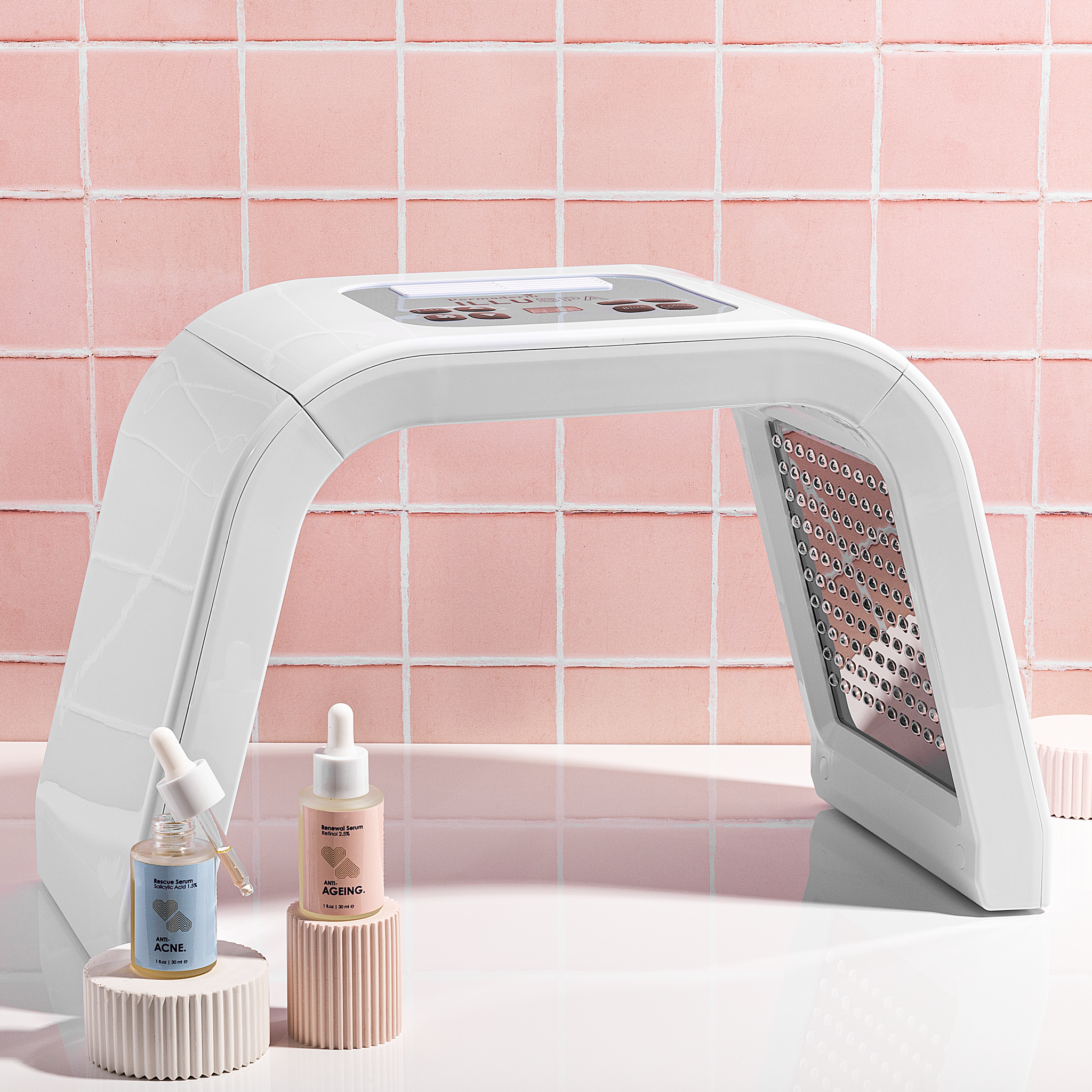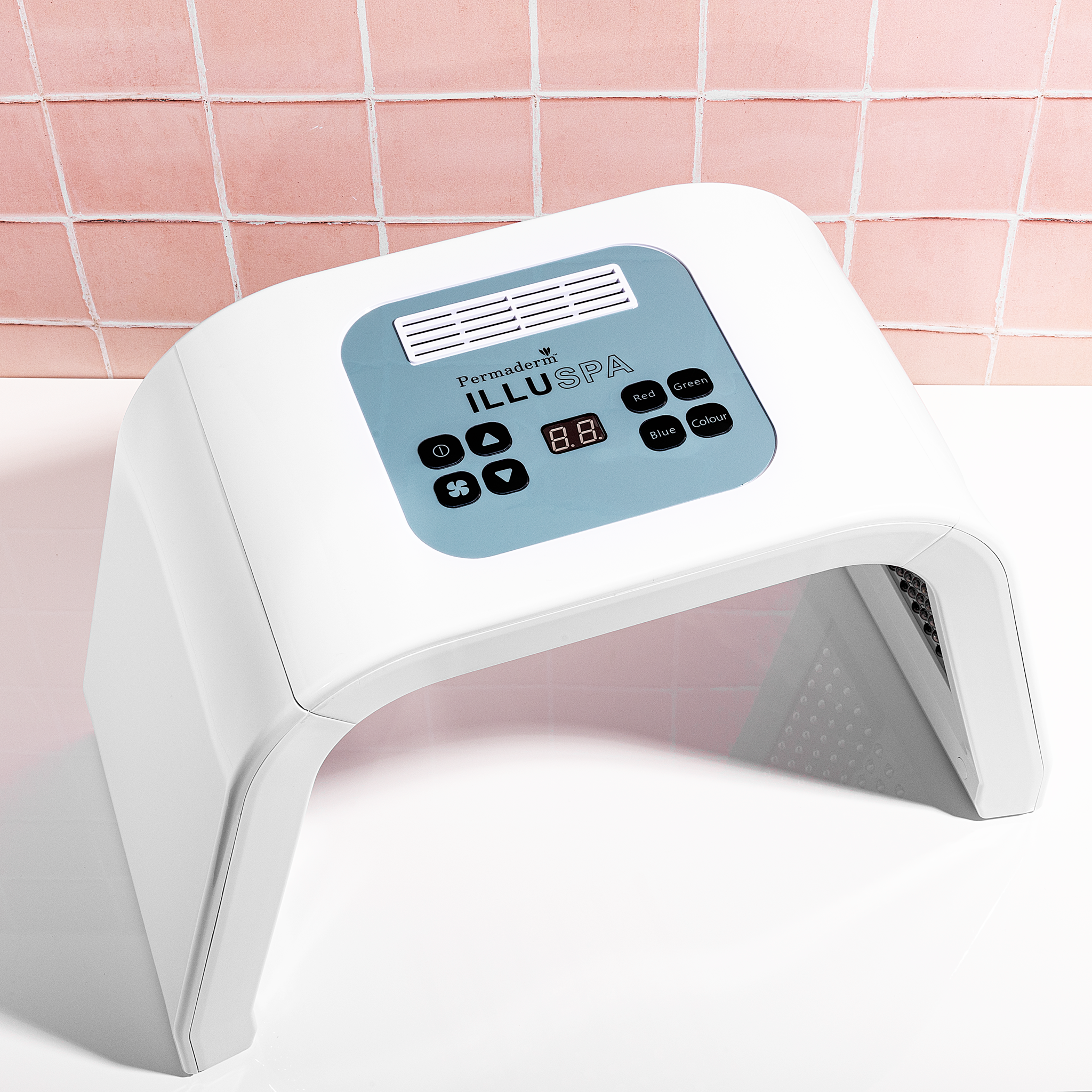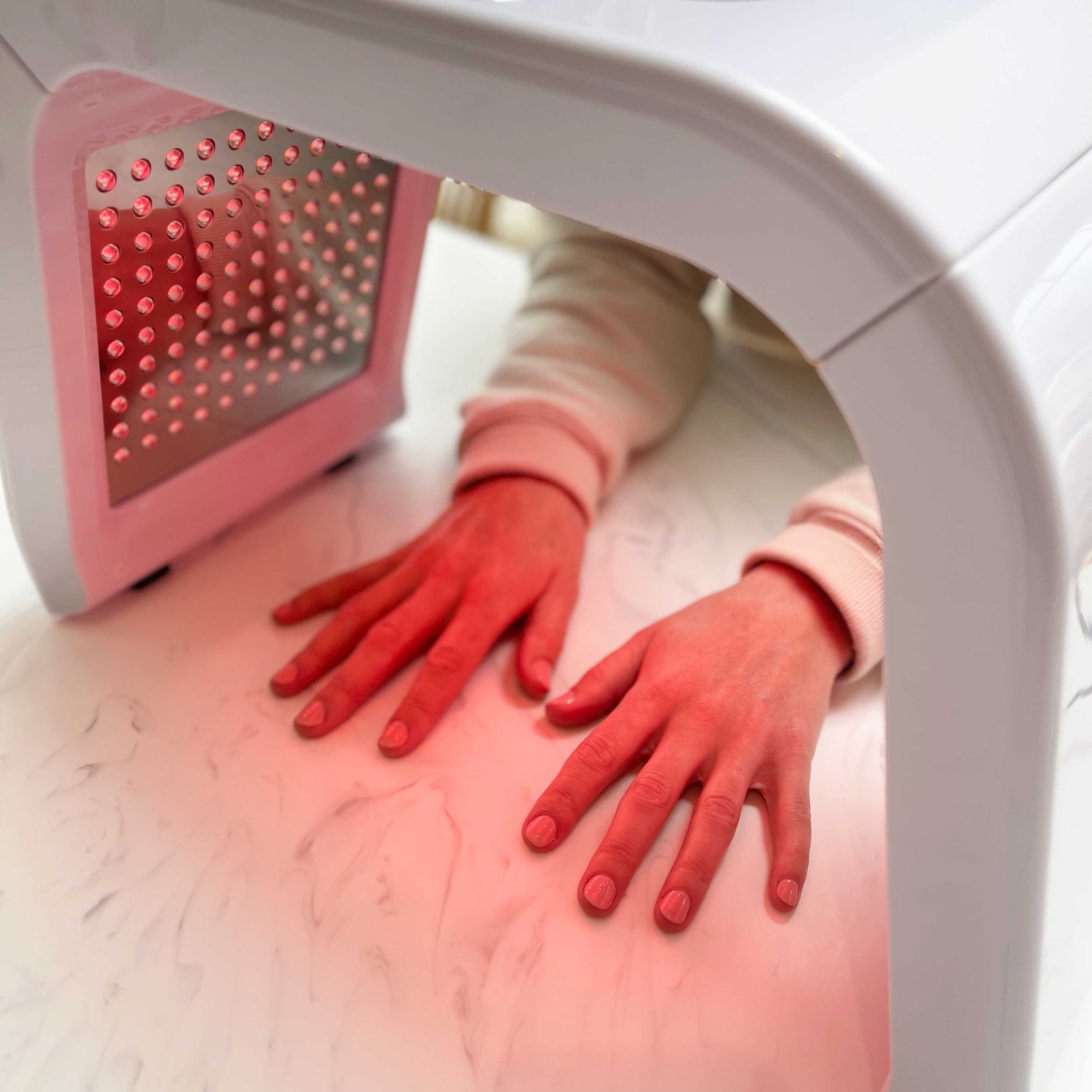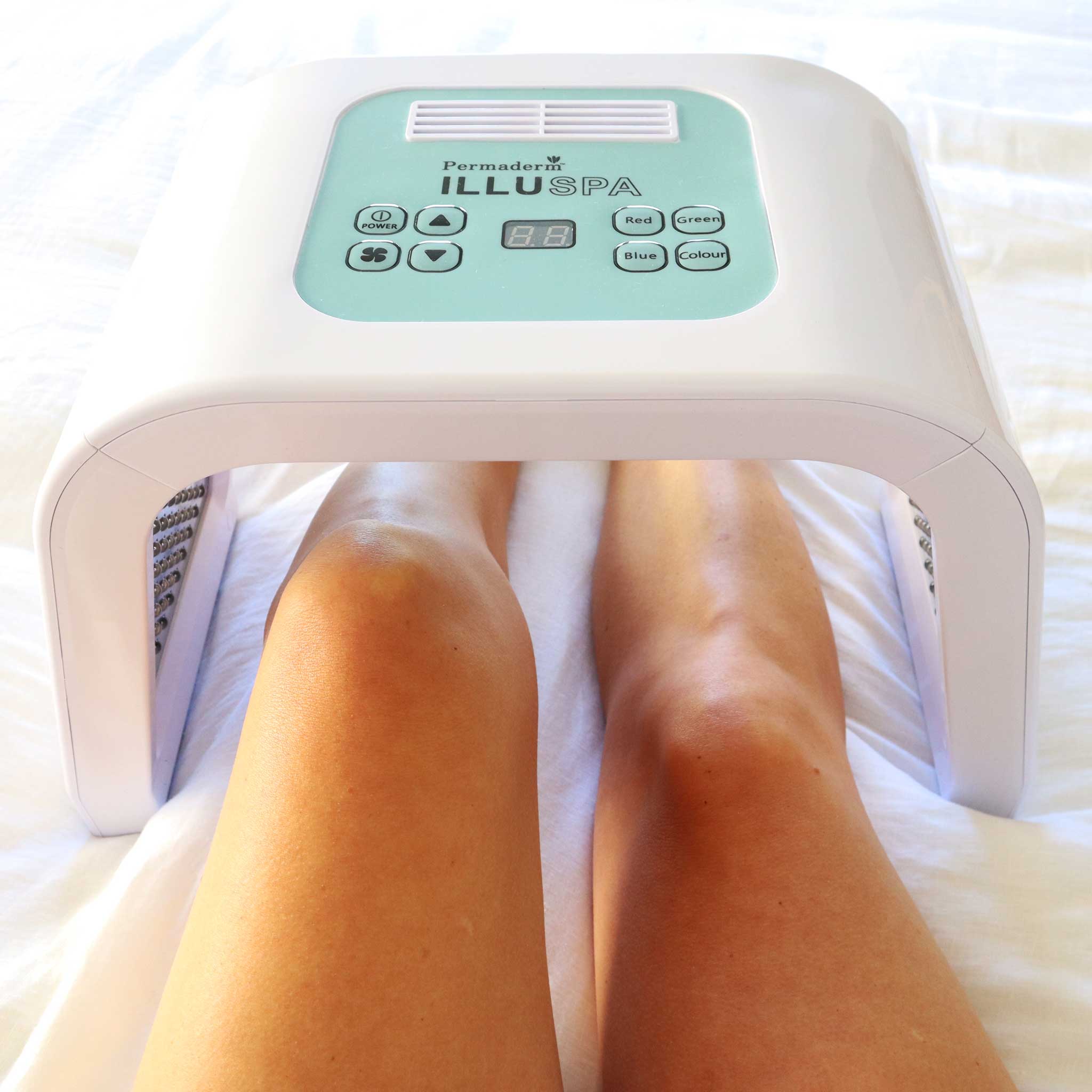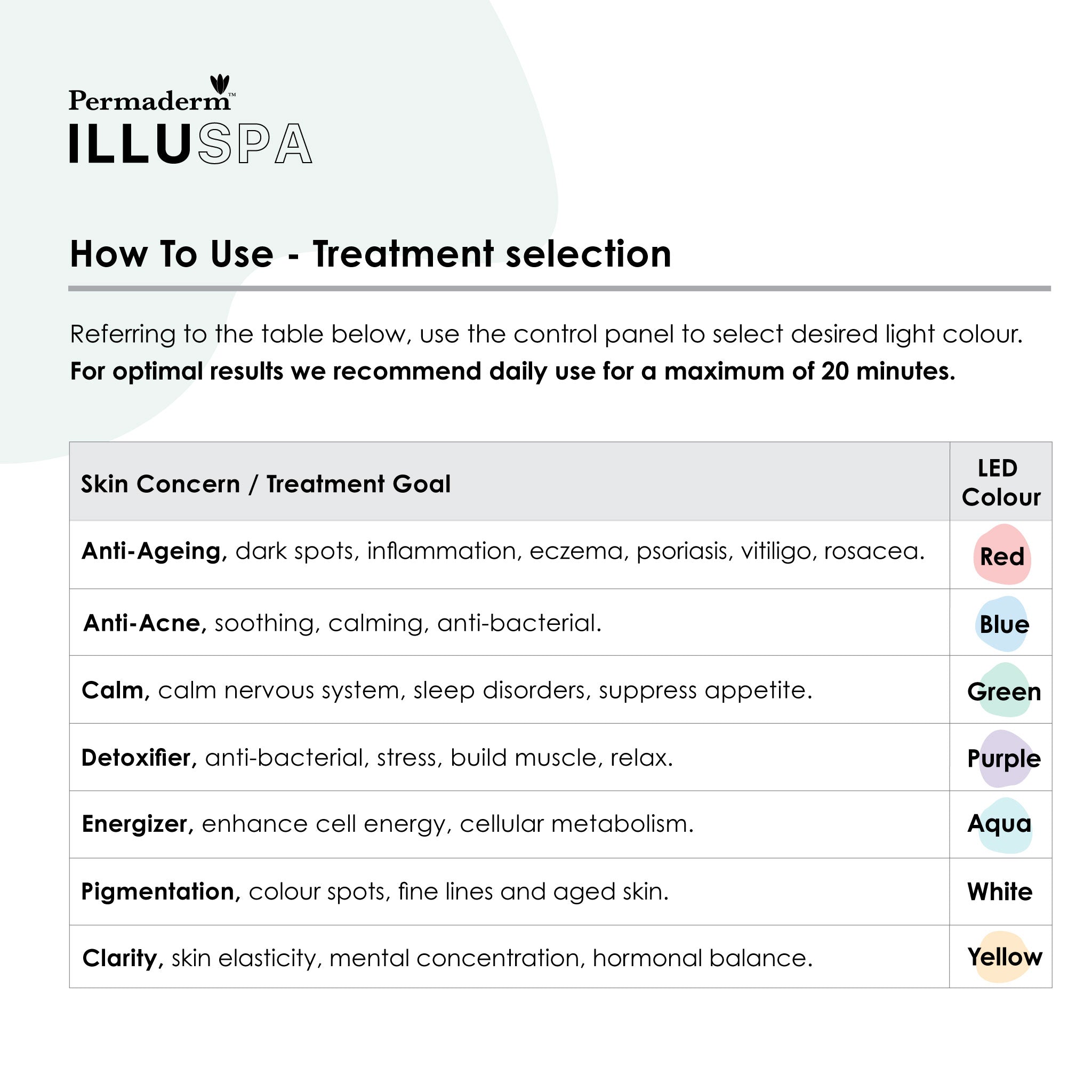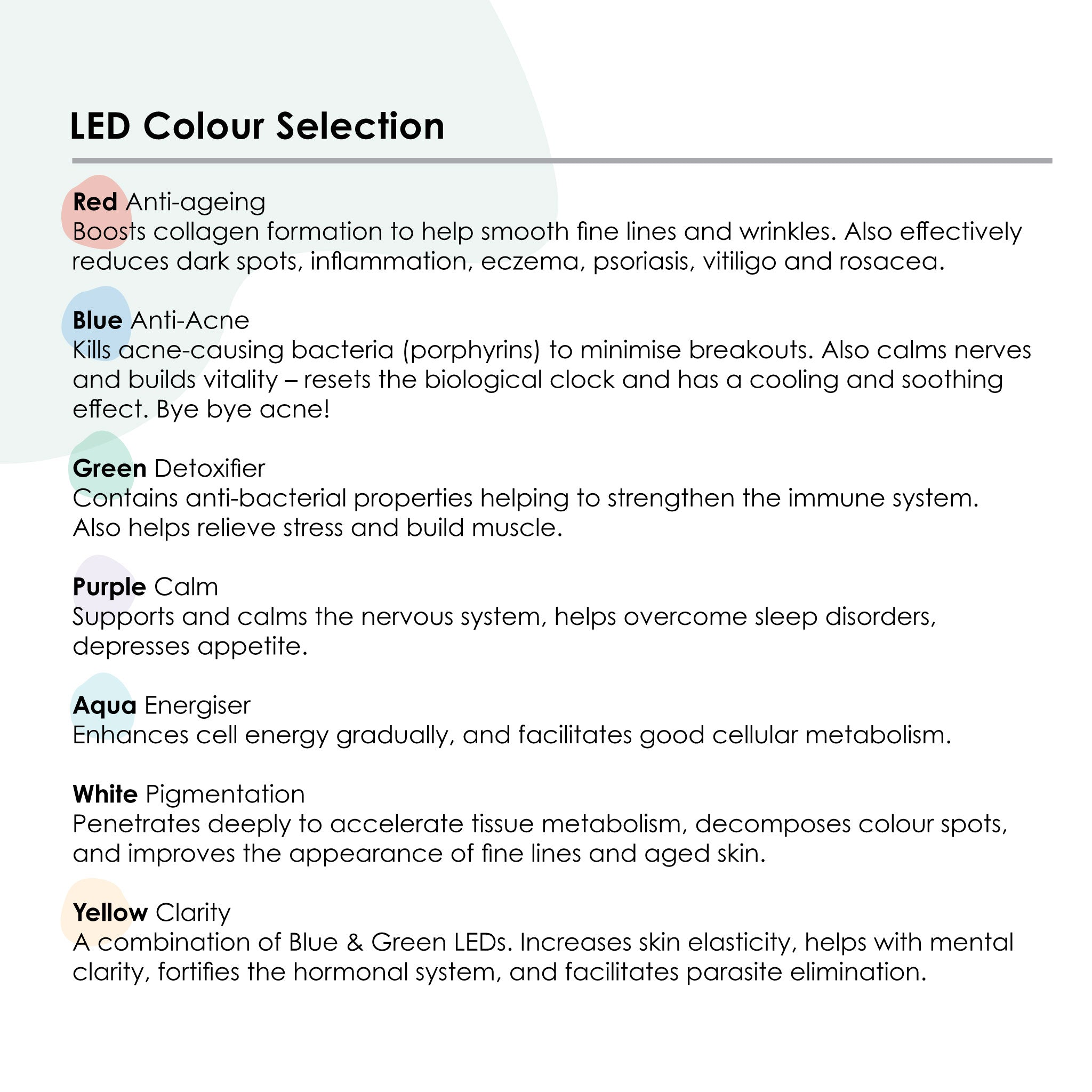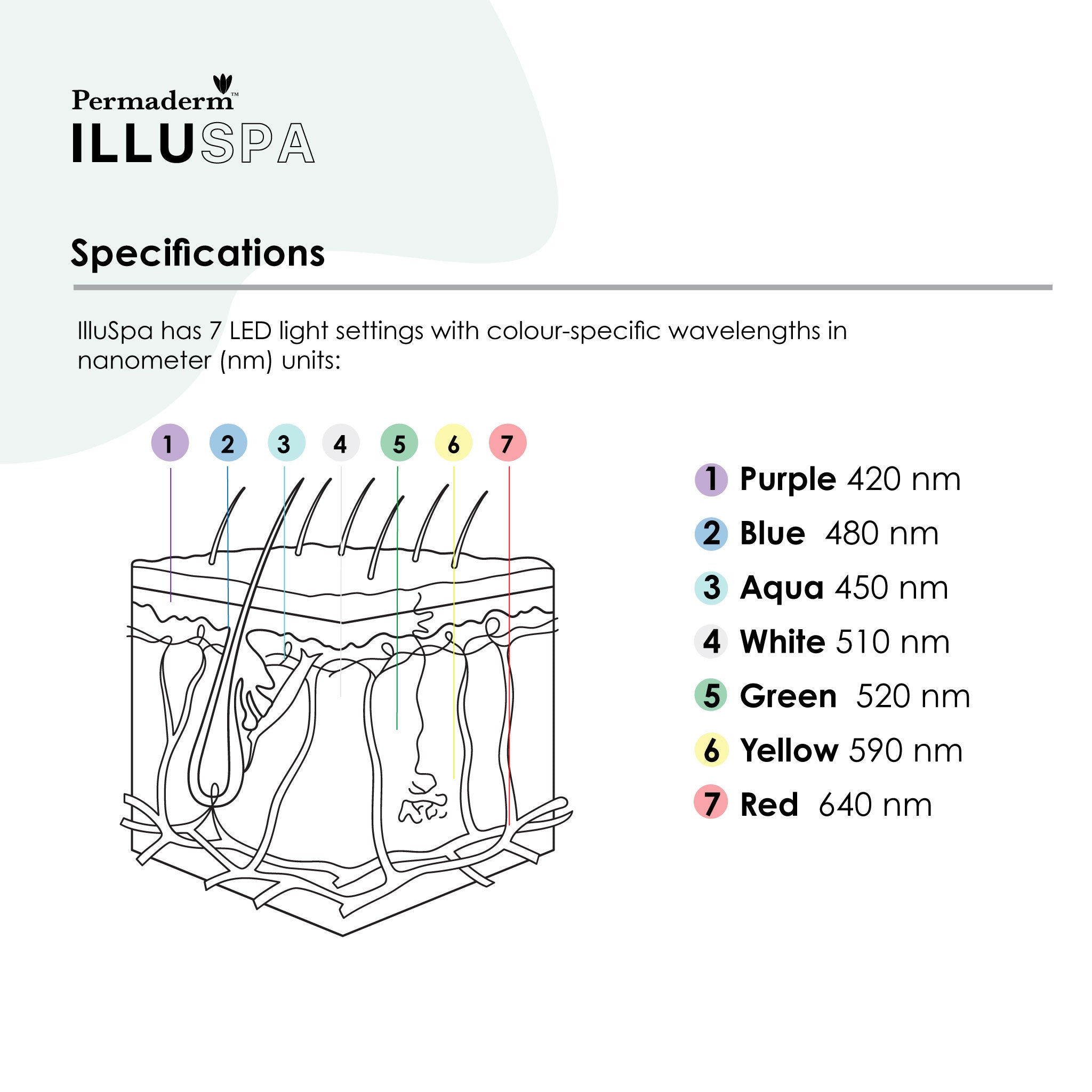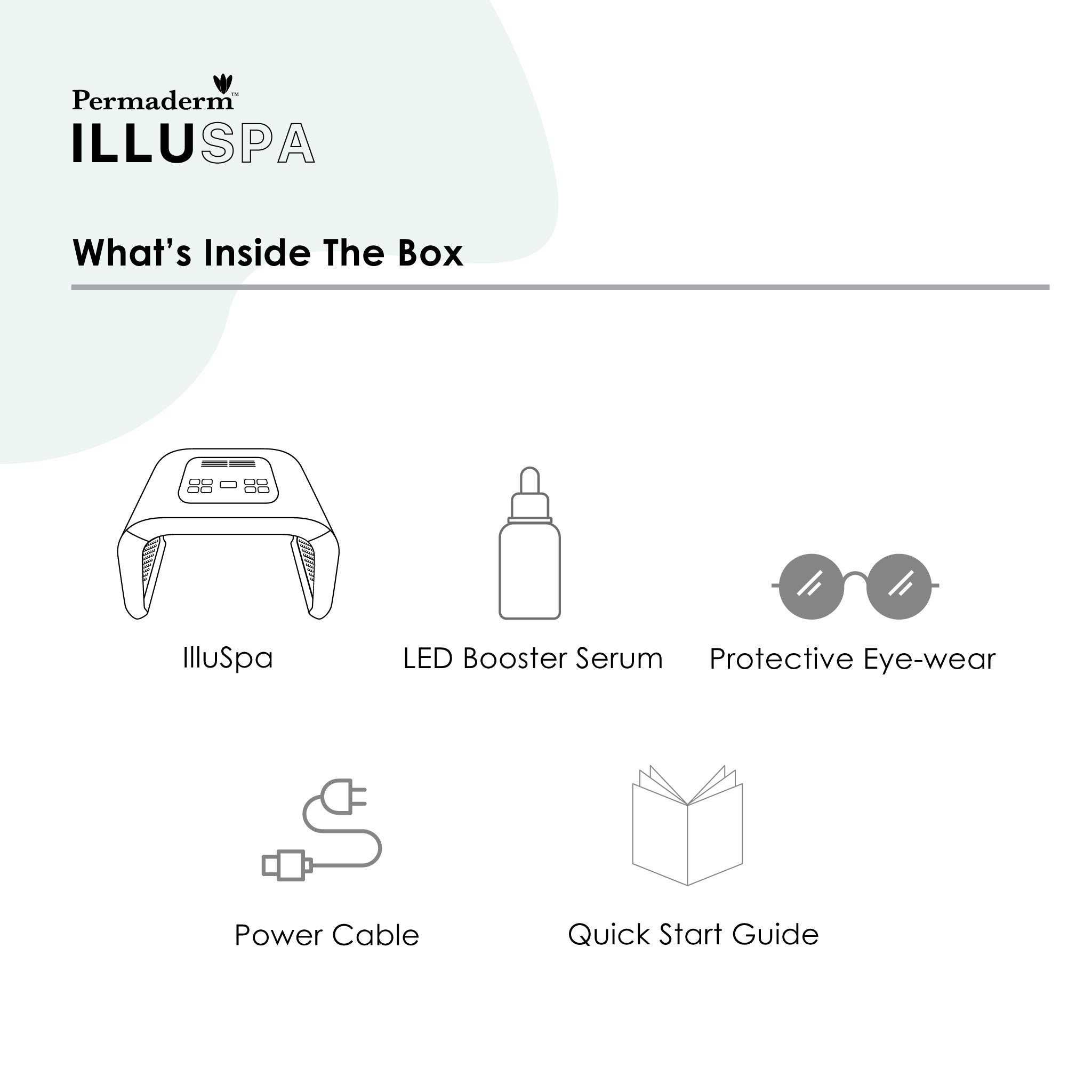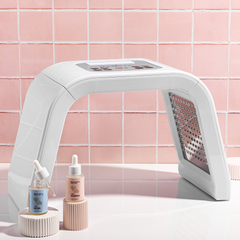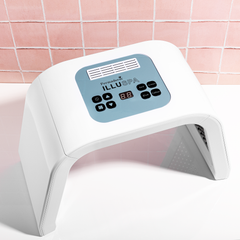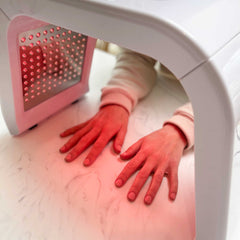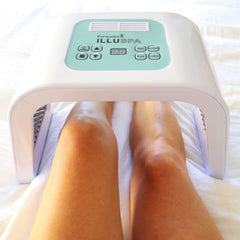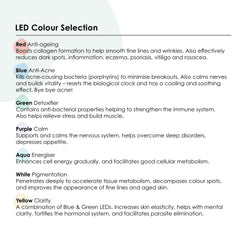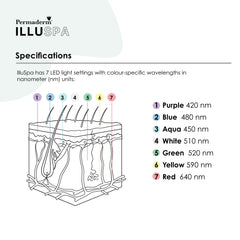 Permaderm IlluSpa — Total Body LED Spa for Anti-Ageing and Acne
Out of stock
How can it benefit me?

IlluSpa has 7 LED light settings. Hundreds of LED lights spread across your total body emit skin-replenishing colours to:
Reduce signs of ageing and help tighten large pores

Boost collagen production
Naturally control acne (by killing the inflammation-causing bacteria!)
Rapidly reduce blemishes and scarring
Effectively treat 

rosacea, psoriasis, eczema and vitiligo

Unlimited-use device
100% safe for use on all skin types
30-day Money Back guarantee
BACKED BY SCIENCE
With daily-use, clinical trials show
87%
Experienced smoother facial wrinkles and fine lines after 12 weeks.
91%
Reported improved skin tone and enhanced smoothness after 12 weeks.
83%
Reduction of moderate acne after 8 weeks.
Frequently Asked Questions
What type of results will I see? How quickly will I see them?
Every individual may respond differently to specific wavelengths of lights and results will depend on the goal you want to achieve. However, with daily use, you should be able to see improvements in 4 to 12 weeks.
It is important to take "before and after" pictures to document your progress.
Results will be subtle and it is important to set your expectations right.
This is not magic and results do not show overnight.
Results are cumulative, frequent daily treatment is the key to seeing results at all.
Most users see a reduction of acne breakouts and redness after 2 weeks.
Smoother lines, improved skin tone and firmness after 10-12 weeks. With continued positive results of skin improving overtime. For the best results we recommend at least 12 weeks of daily use.
At what age and when is the best time to start using LED light therapy?
Everyone can benefit from LED light therapy treatments. Anyone, at any age, with acne-prone skin can benefit from using the IlluSpa – to both treat acne and pro-actively prevent it.
When it comes to anti-ageing, we recommend prevention rather than correction, so anyone can start to incorporate the IlluSpa into your skincare regimen in their early twenties to help protect collagen for long-term healthy, youthful skin.
How do you use the IlluSpa?
1. Clean your face or wider treatment area using Permaderm Cleanser, removing any make-up.
For optimal results, apply Permaderm LED Booster Serum* to face and neck or wider treatment area before placing IlluSpa over intended area of use.
2. Once your skin has dried, program your customised treatment using the easy-to-use control panel, and lie or sit comfortably and place the IlluSpa over intended area of use.
3. Once the 10-20 minute treatment is complete, remove the device and apply desired topical serum and/or moisturiser of your choice.
Note: You'll receive a Quick Start Guide outlining everything to ensure optimal results.

*Be sure to avoid application of products containing Vitamin A or Retinol which block LED light from penetrating the skin. These are safe to apply after LED!
Where does the IlluSpa treatment fit into my skincare routine?
The IlluSpa can be used day or night. You can fit it into your current skincare routine after cleaning and/or exfoliating your skin. After the LED treatment is complete, follow with your topical skincare products of choice.
We recommend applying a natural moisturiser to rehydrate the skin after LED.
Does the IlluSpa come with warranty?
Following the 30-Day Money back Guarantee, the IlluSpa comes with a one (1) year warranty covering any manufacturer related problems resulting from everyday use of the product. However, this device is designed to last a lifetime! Proudly designed in New Zealand.
We'll let our customers take it from here
You Might Also Like...
Other Product Picked For You