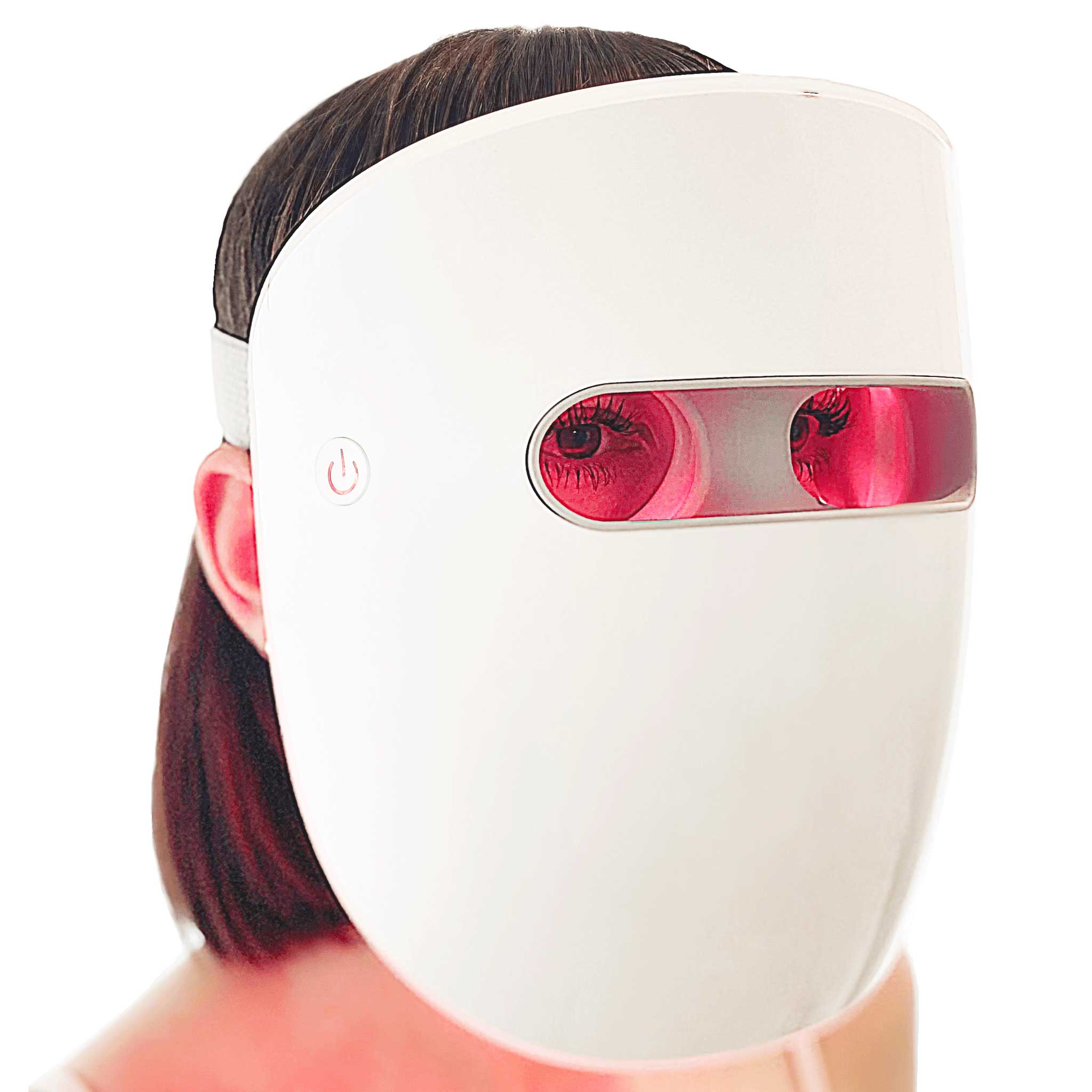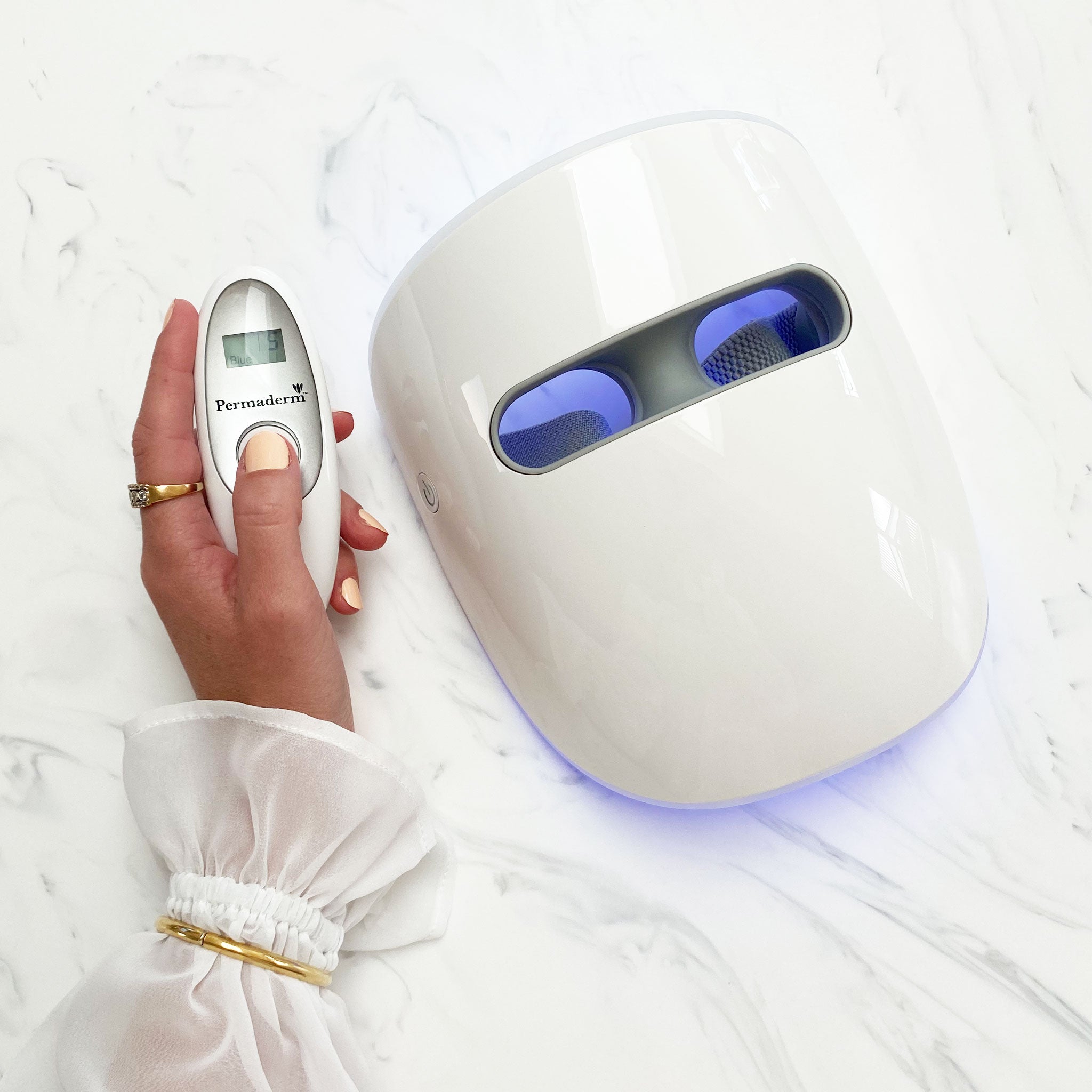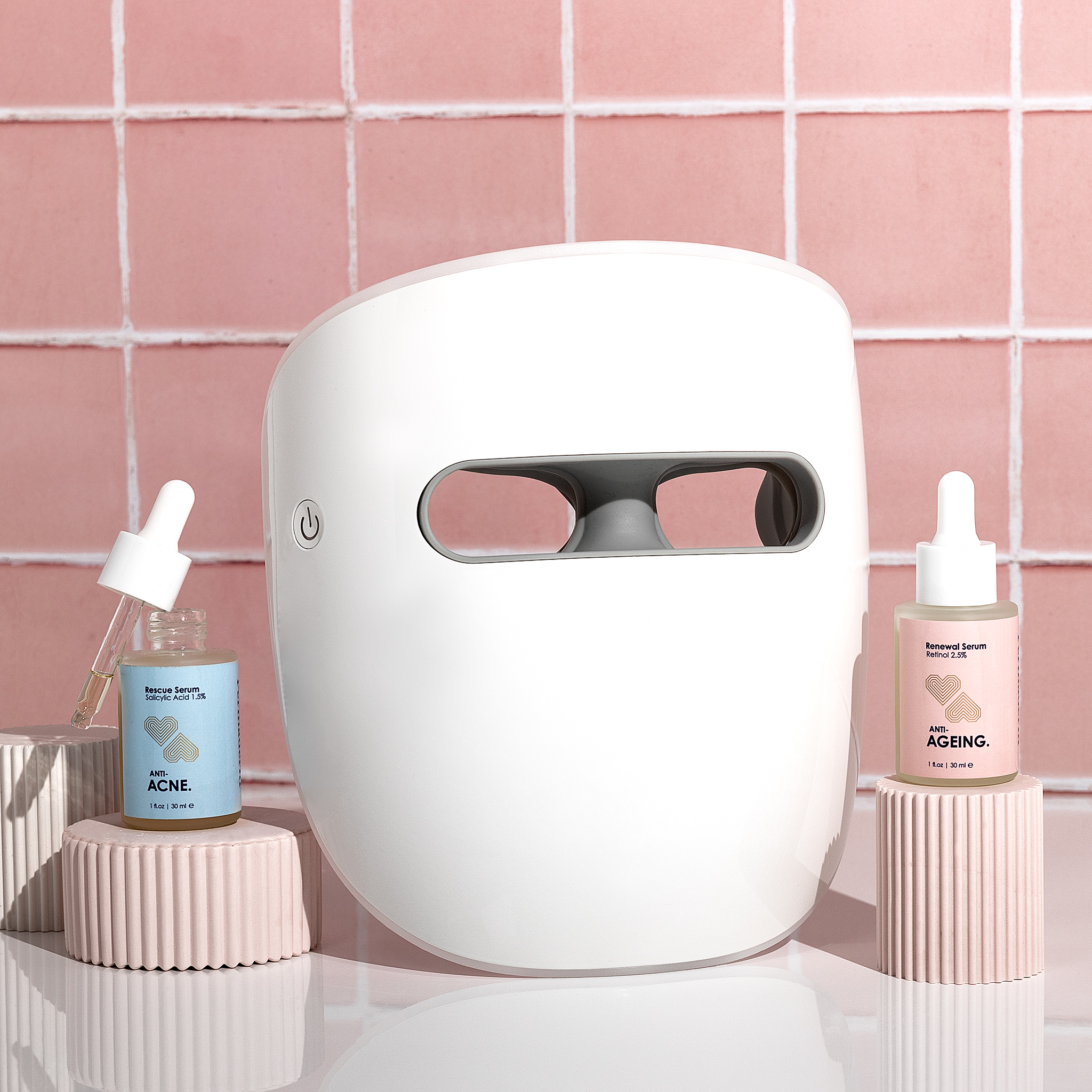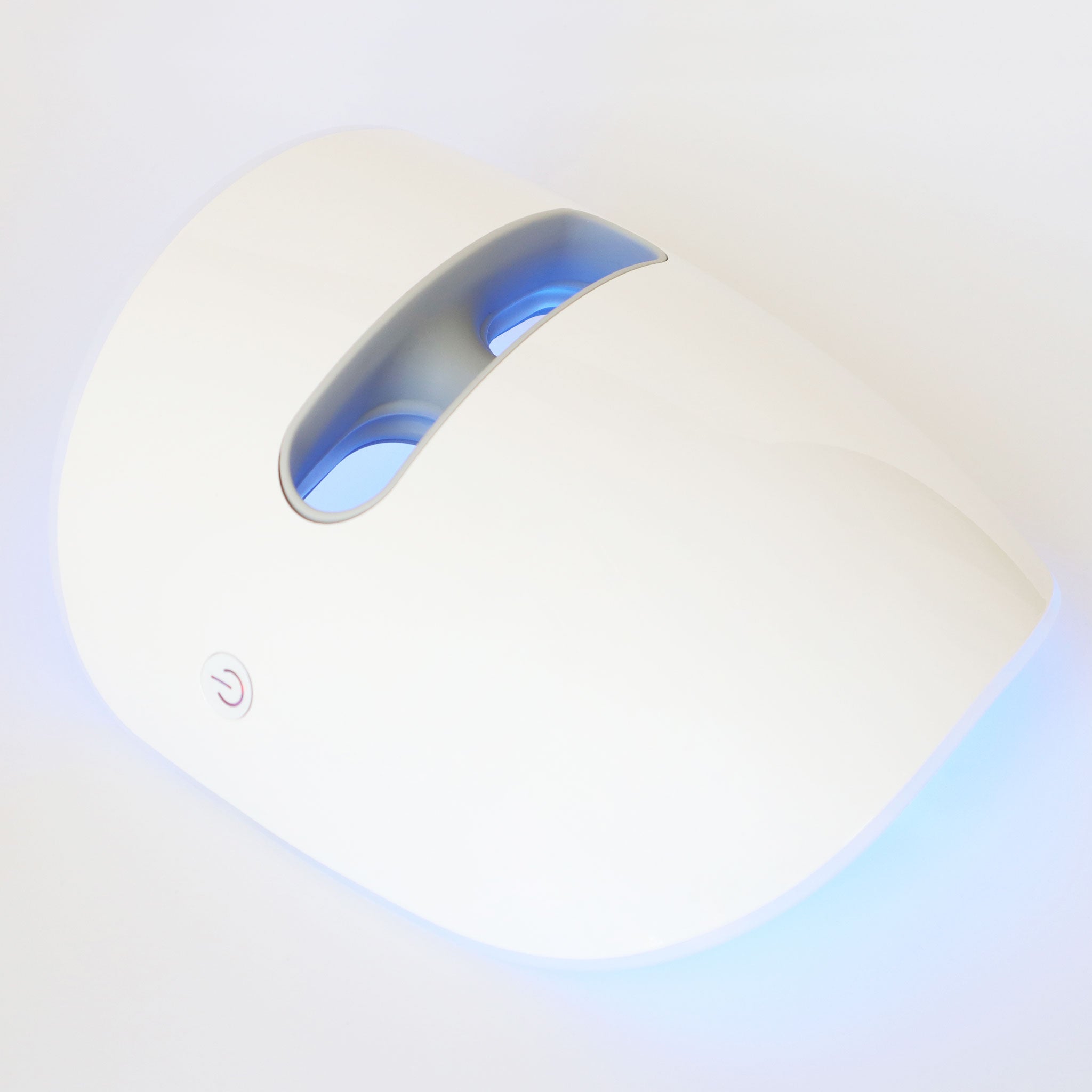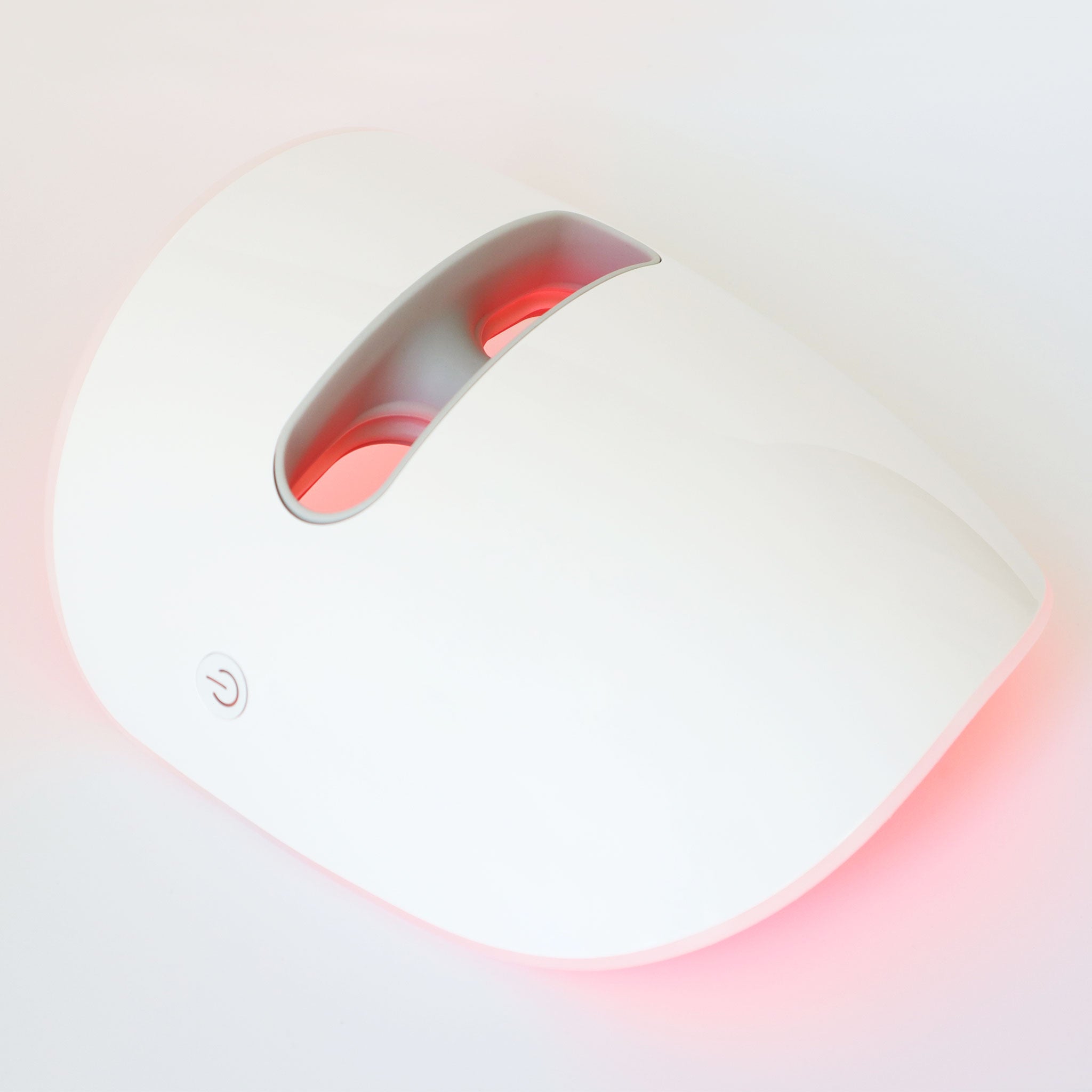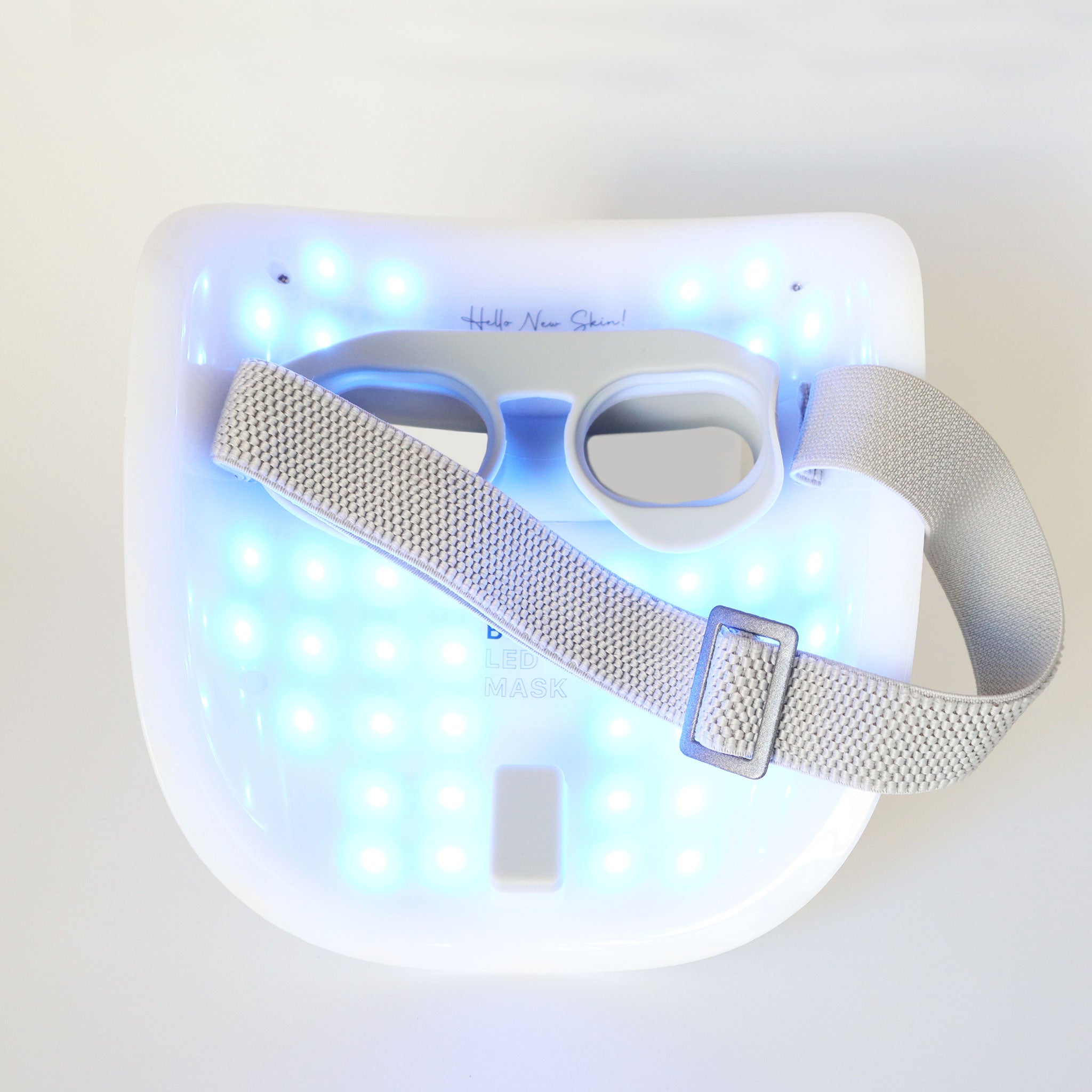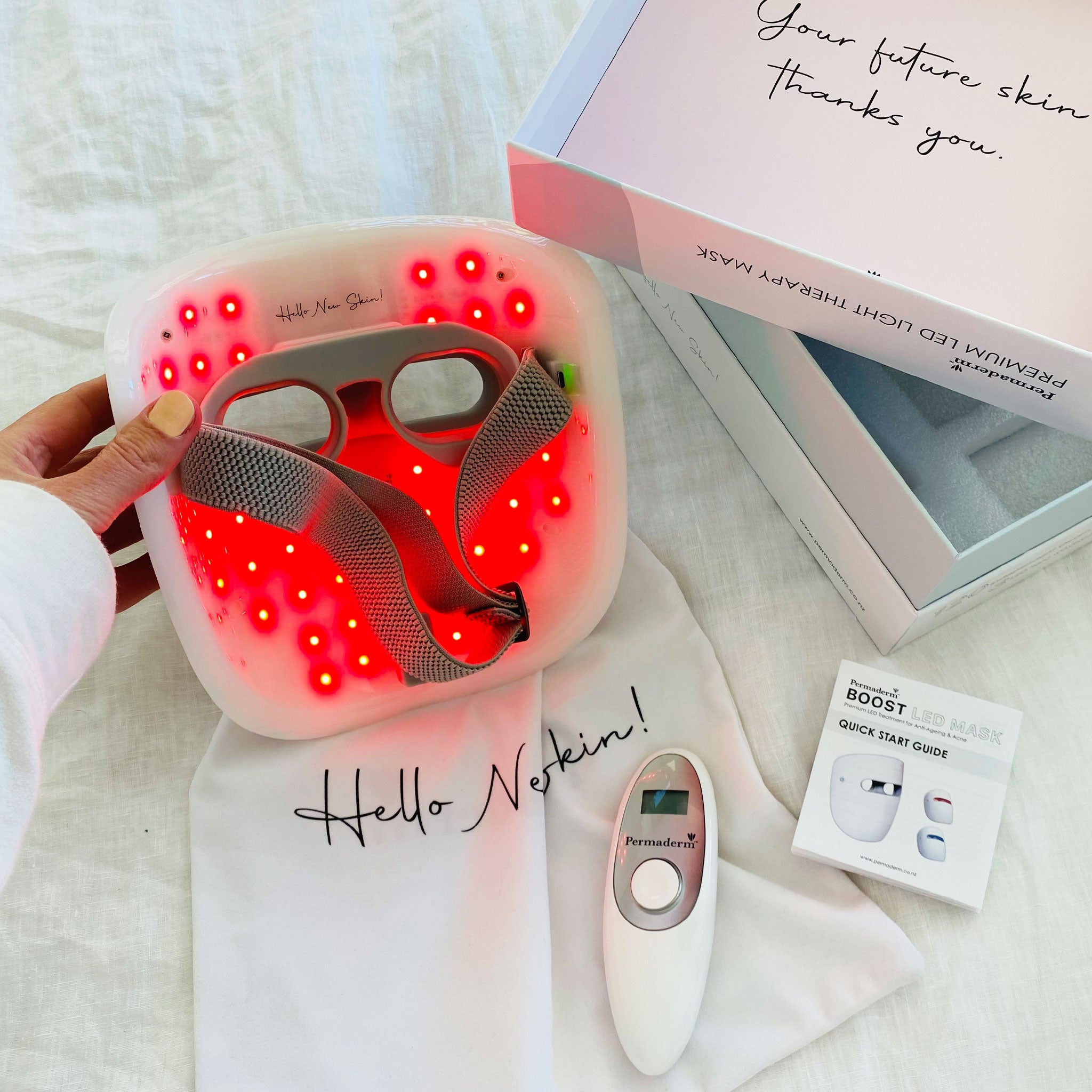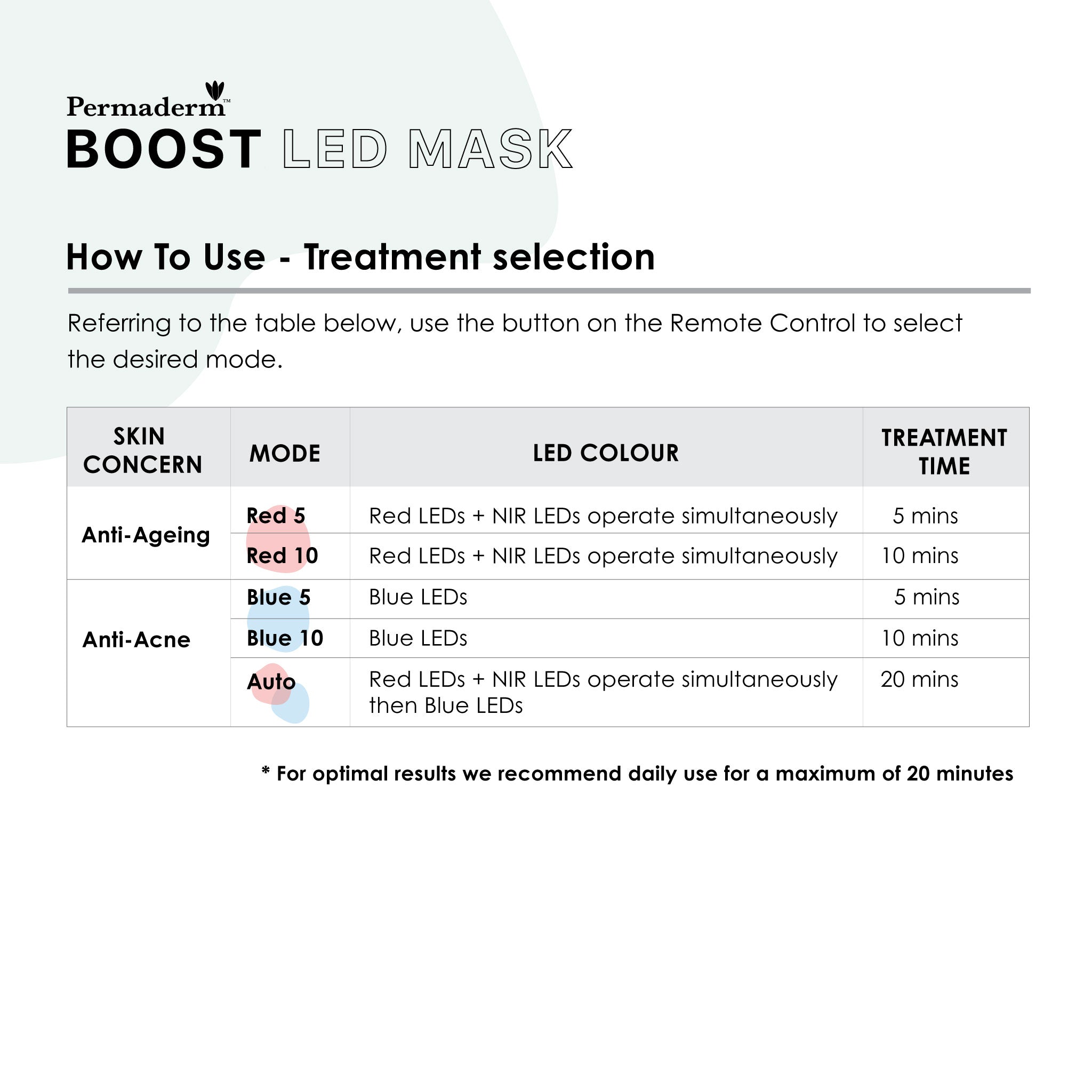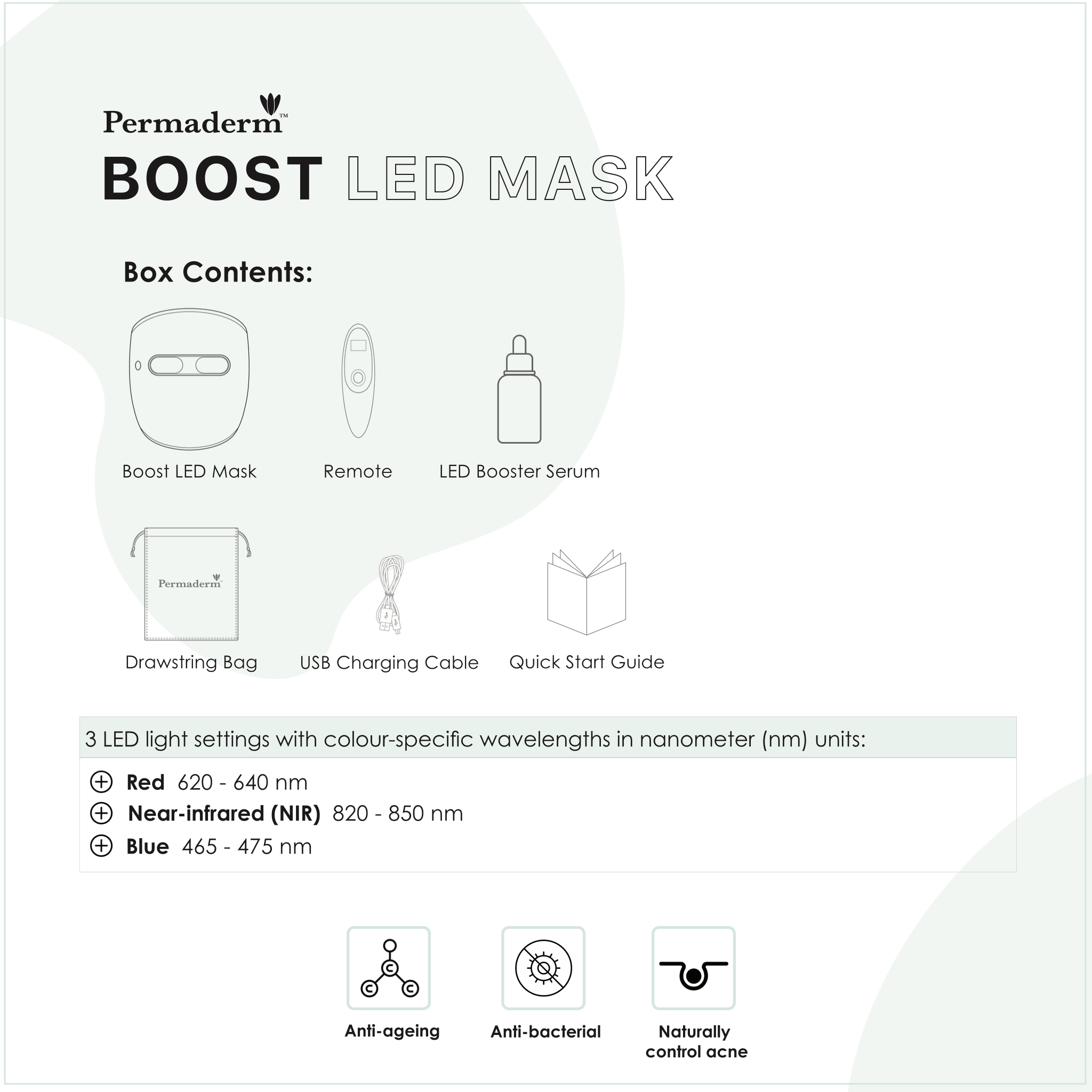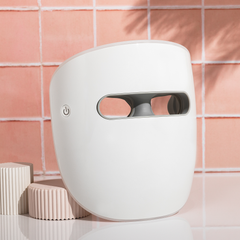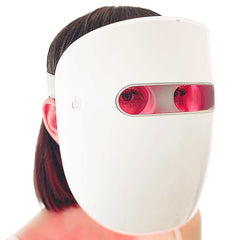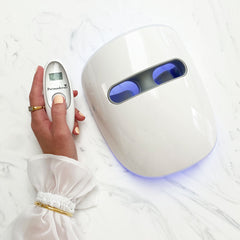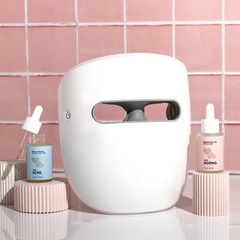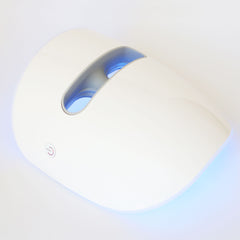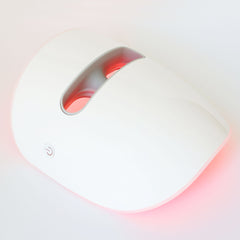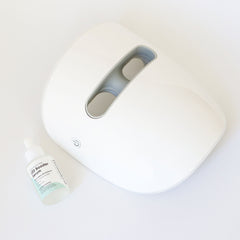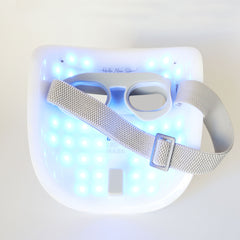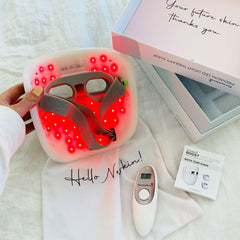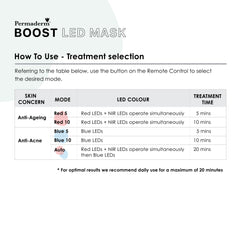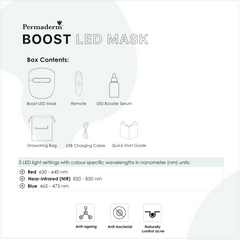 Permaderm Boost LED Mask - Wireless Face Mask for Anti-Ageing and Acne
Out of stock
Backed by science and dermatologist approved, Boost Mask is a premium LED treatment developed with anti-ageing and acne in mind. It is painless, safe and suitable for all skin types.

Red + Near-Infrared (NIR) light for anti-ageing
Blue light for anti-acne
Clinic-strength treatment (each mask contains 120 independent Osram LEDs)
Easy-to-use, lightweight, ergonomically designed with an adjustable chin rest and head strap
LED Booster Serum included

Permaderm soft material drawstring storage/travel bag included
30-day Money Back guarantee
BACKED BY SCIENCE
With daily-use, clinical trials show
87%
Experienced smoother facial wrinkles and fine lines after 12 weeks.
91%
Reported improved skin tone and enhanced smoothness after 12 weeks.
83%
Reduction of moderate acne after 8 weeks.
Frequently Asked Questions
What type of results will I see? How quickly will I see them?
Every individual may respond differently results will vary. However, with daily use, you should be able to see improvements in 4 to 12 weeks. It is important to take "before and after" pictures to document your progress.
Results are cumulative, so consistent daily treatment is the key to seeing results at all.
Most users see a reduction of acne breakouts and redness after 2 weeks. Smoother lines, improved skin tone and firmness after 10-12 weeks, with continued positive results of skin improving overtime. For the best results we recommend at least 12 weeks of daily use.
At what age and when is the best time to start using LED light therapy?
Everyone can benefit from LED light therapy treatments. Anyone, at any age, with acne-prone skin can benefit from using the Boost Mask – to both treat acne and pro-actively prevent it. When it comes to anti-ageing, simply incorporate Boost Mask into your skincare regime to help enhance and protect collagen for long-term healthy, youthful skin.
How do I use my Permaderm Boost LED Mask?
1. Clean your face using Permaderm Cleanser, removing any make-up.
For optimal results, apply Permaderm LED Booster Serum to face and neck.
2. Place Boost Mask on your face and commence your 5-20 minute (duration depends on light type used) treatment using the easy-to-use remote.
3. Once finished your Boost Mask will automatically turn off. Apply Permaderm Moisturiser to treament area.
Note: You'll receive a Quick Start Guide outlining everything to ensure optimal results.

Where does the Permaderm Boost Mask treatment fit into my skincare routine?
It can be used day or night. You can fit it into your current skincare routine after cleaning and/or exfoliating your skin. After the 10-20 minute treatment is complete, follow with your normal topical skincare regime.
Does my Permaderm Boost Mask come with warranty?
Permaderm Boost Mask comes with a one (1) year warranty covering any manufacturer related problems resulting from everyday use of the product. However, this device is designed to last a lifetime! Proudly designed in New Zealand.
We'll let our customers take it from here
You Might Also Like...
Other Product Picked For You